Hi-Tech Fresh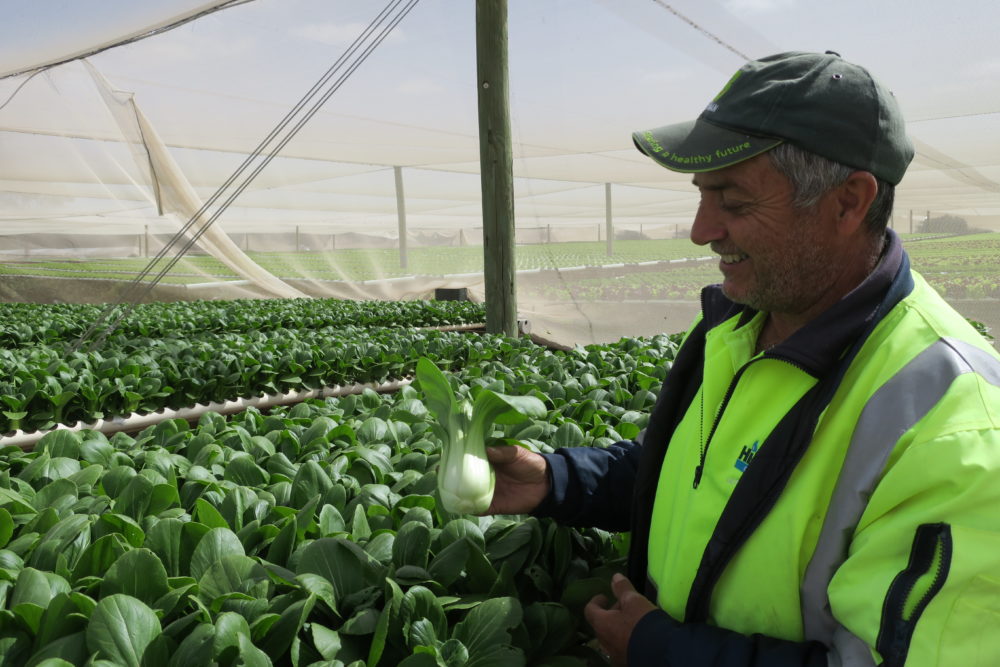 The team at Pick A Local, Pick SA! visited Hi-Tech Fresh for a tour of their Virginia farm in 2020. In operation for more than 40 years, the farm grows a variety of lettuce and has also expanded into Asian varieties like bok choy. While the farm began with only five acres, the business has grown and expanded to now be more than 650 acres! The best part about this business? They're 100% hydroponic which is 100% sustainable!
Dominic, the production manager, proudly showed the variety of lettuce being grown and explained the process behind creating such tasty produce.
"The key is to be as hygienic as possible and ensure the system is completely cleaned after each production. As the system is all connected, any intrusion of bacteria could wipe out the entire farm!" Dominic said.
Hi-Tech Fresh products are available across South Australia in all independent retailers so keep your eye out for them in your local fruit & veg shop. Read more about this grower here.