Callum Hann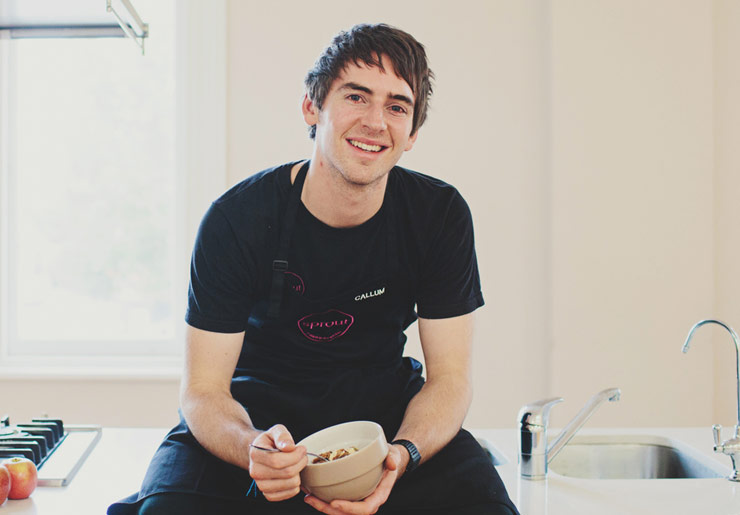 Local foodie Callum Hann has been Pick a Local, Pick SA!'s brand advocate for a number of years.
However, young or old, celebrity or not, we encourage all South Australians to become advocates of Pick a Local, Pick SA! and in turn help to support the long term sustainability of all things local including the independent retail sector and local horticultural industry!
Since becoming runner-up of the 2010 Masterchef, Callum Hann has spent his time working and learning in some of Australia's best kitchens, including The Press Club, Maha, Hellenic Republic, and PM24.
He has toured Australian universities teaching students how to cook and eat well and found his love of teaching students inspired him to start his own cooking school.
In 2011 he started his own cooking school in Adelaide, Sprout Cooking with dietitian Themis Chryssidis, which continues to grow.
Between Sprout classes he work with the South Australian Produce Market community, Wesley Mission's Food For Families Appeal, Chef de Quota, the Thankyou™ team, Jamie Oliver's Home Cooking Skills and SA Life.
After fulfilling a lifelong dream of writing his first cookbook: The Starter Kitchen he publish a second book, I'd Eat That!