Callum's Favourite Uses For Oranges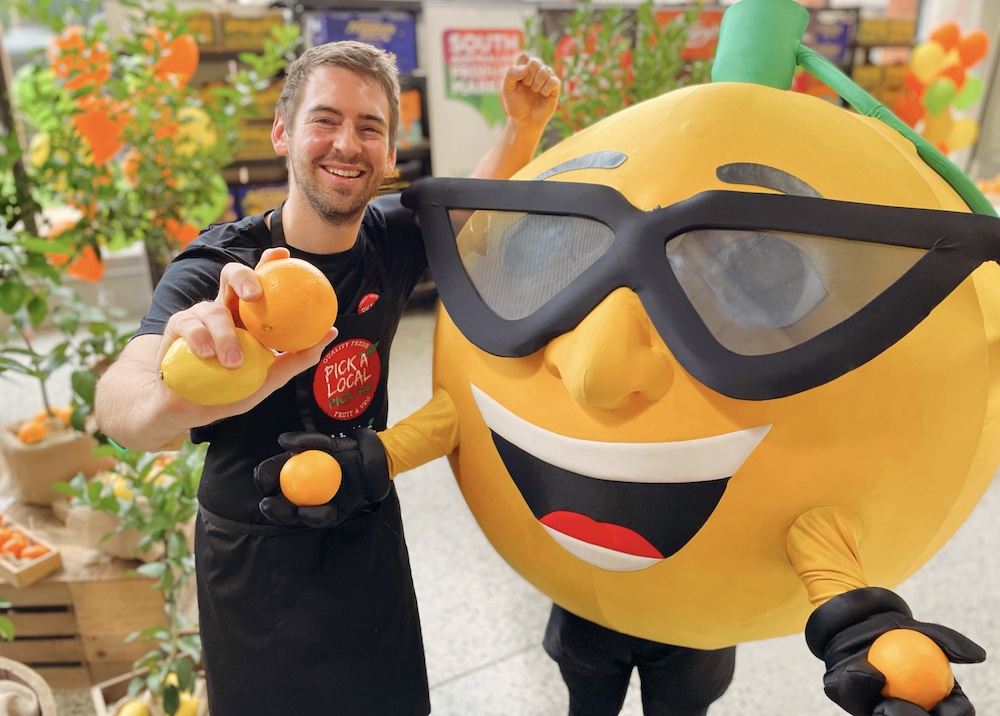 Pick A Local Pick SA brand ambassador – Callum Hann's Favourite uses for oranges
Whilst many of us have orange juice in our fridge as a staple, there's no substitute for the taste and health benefits of eating fresh oranges.
Buy oranges from your local green grocer when the weather is cold; that's when they are grown locally, the flavour is at it's peak and the price is low enough to work for anyone's budget.
Don't just think about the delicious sweet interior of the fruit, the grated zest is floral and aromatic and is delicious in sweet and savoury dishes alike.
Here's some of my favourite uses for oranges:
Fill a large stock pot halfway with boiling water. Add two oranges and simmer them whole for an hour or until very soft. Puree the whole fruit in a blender and use to make the most delicious orange cake. My full recipe here: http://everydaygourmet.tv/recipe/flourless-orange-and-poppy-seed-cakes-with-cardamom-ice-cream/
Cut the orange into segments and add to cous cous, along with plenty of chopped coriander of parsley and pistachios. Serve with roasted cauliflower and a simple sauce of 3 parts yoghurt, 1 part mustard and the grated zest of 1 orange.
Allow a block of cream cheese to come to room temperature. Place in a bowl with the finely grated zest and juice of an orange, 2 tablespoons icing sugar and 2 teaspoons vanilla paste. Beat until fluffy, fold through equal quantities whipped cream and serve with extra orange slices and crumbled up ginger nut biscuits for a take on cheesecake.
Cut oranges into thick slices, place into a baking pan with a cinnamon quill, a few sprigs thyme, and a squeeze of honey. Roast at 200C for 10-15 minutes or until golden brown and fragrant. Serve with vanilla ice cream.
Happy cooking!
Callum