2019 SA Strawberry Season Launch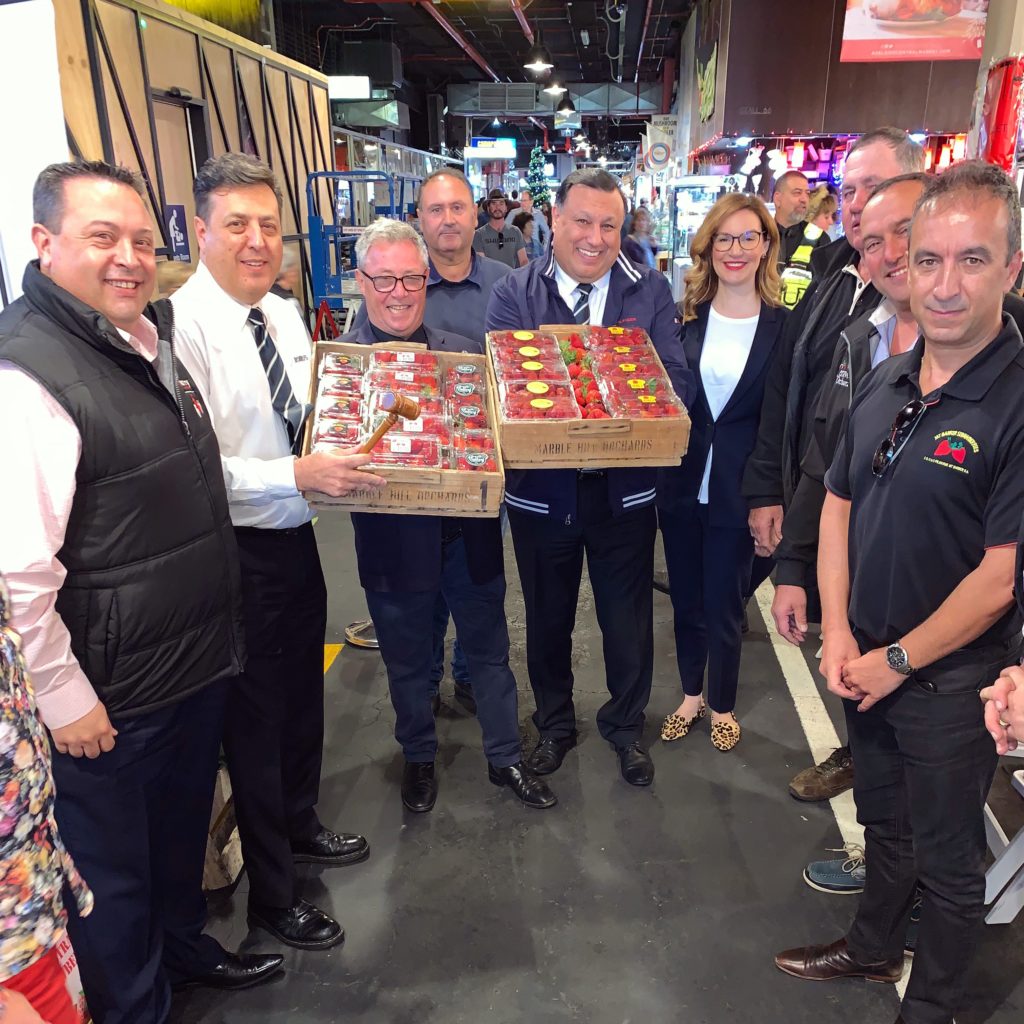 On Friday November 15, 2019,  we welcomed the South Australian Strawberry Season with a launch event held at the Adelaide Central Markets. An auction for a tray of South Australian strawberries, cooking demonstrations by Sprout Cooking School, tastings of local strawberries and an appearance by our strawberry mascot attracted the crowds.
Andrew Toop, of Toop & Toop Real Estate, waved the gavel at the auction with the highest bid going to Romeo's Retail Group with a record-breaking price of $20,000! All funds raised were donated to Variety SA, the children's charity.
With such a fantastic launch we know the South Australian strawberry season this year will be better than ever ! Be sure to look for South Australian strawberries when you are making your purchases this summer.