Make asparagus the hero.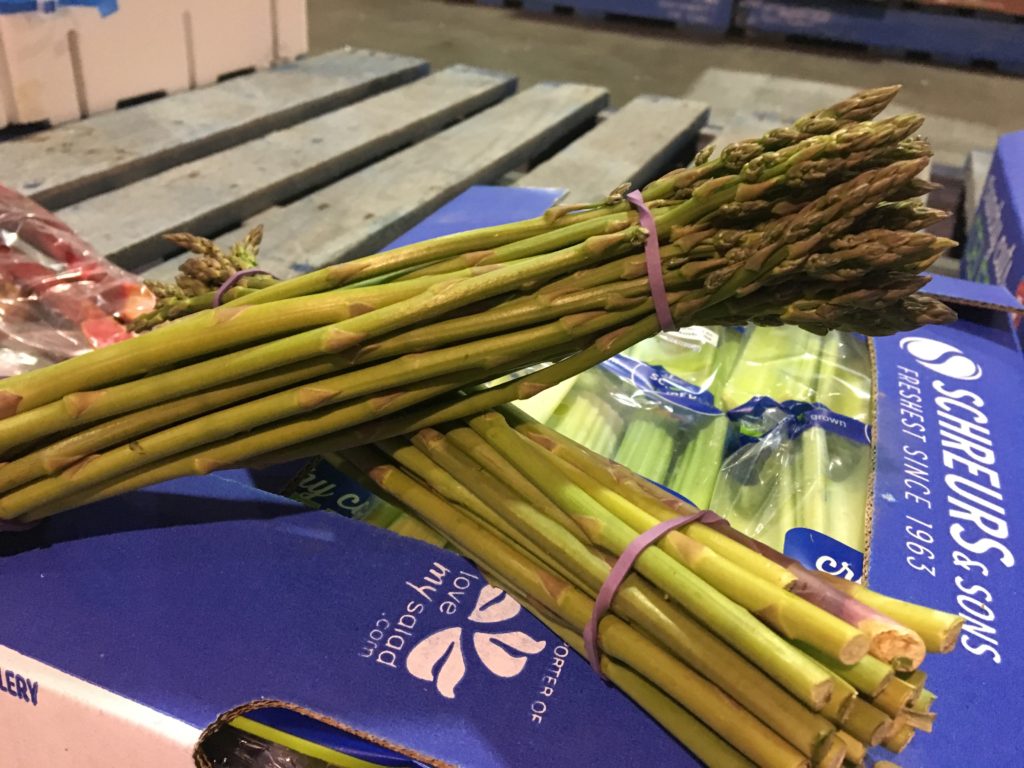 Nothing remind me of spring more than seeing the first big piles of asparagus adorn the shelves of our green grocers.
Most recipes for asparagus will call for the cook to either snap off a portion of the stem end of the asparagus, or peel it.
Neither are necessary when you buy young, pencil thin asparagus which needs only to be tossed in a little olive oil and barbequed or griddled for an excellent side dish.
My old head chef and sous chef used to argue about whether boiling or grilling asparagus was the superior way to consume it; to the point where they called a stalemate and removed our asparagus dish from the menu! I fall into the grilling category; I find steamed, boiled and blanched asparagus tends to hold the water and loses flavour.
The majority of asparagus you'll see is the classic green variety, although on the odd occasion you may spot white asparagus, which is effectively regular asparagus either grown in the dark or with soil constantly mounded on top so the vegetable doesn't change colour as it grows.
White asparagus is slightly firmer in texture but can be used in any recipes that calls for regular asparagus.
Here's some of my favourite uses for asparagus:
• Slice asparagus across into small coins. Pan fry a piece of white fish, then add asparagus to the same pan with capers and a knob of butter. Cook for 1-2 minutes or until tender. Add the juice of a lemon then serve with the fish.
• Make an incredibly fast asparagus open tart. Lay a sheet of puff pastry onto a lined tray. Spread goats cheese onto the centre of the pastry, leaving a 3cm border. Arrange asparagus spears parallel on top of the goats cheese, all facing the same direction. Brush borders with egg wash and bake in a hot oven until golden brown.
• Make a classic spring risotto by adding grilled asparagus, broad beans, fresh peas, pecorino or parmesan and plenty of chopped fresh soft herbs (think parsley, basil, chives, dill or whatever you have on hand) to the rice once al dente.
• Barbeque asparagus and haloumi until a deep golden brown. Garnish with croutons and fresh pesto.
Happy cooking!
Callum