Pye Group – Potatoes, Carrots and Onions from the Mallee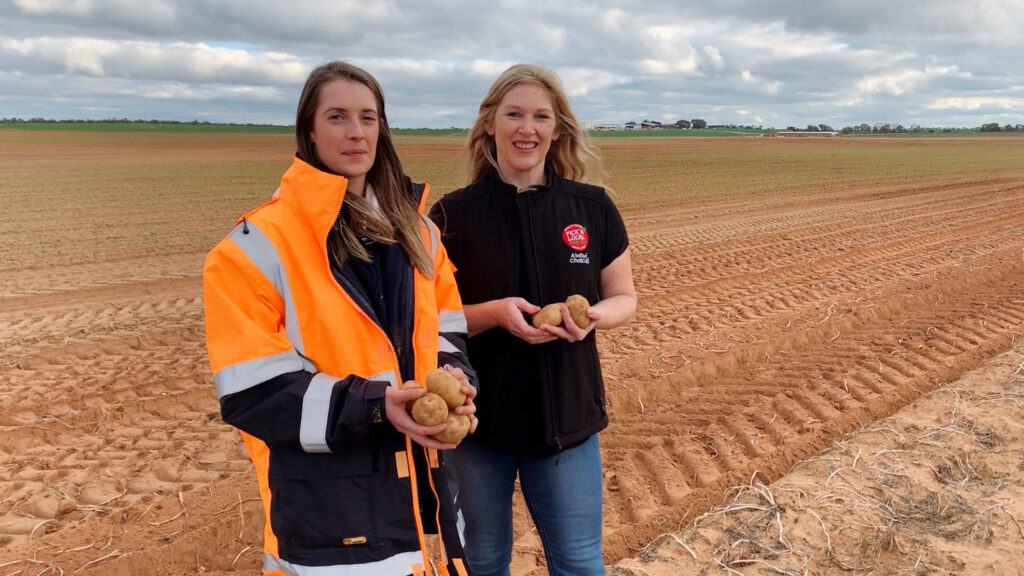 Did you know 94% of Australian households buy potatoes on average 14.5 times a year.  That is a lot of potatoes to supply our carb hungry population and the Pye Group Farms in South Australia's Mallee region are supplying a big share of this produce.
A f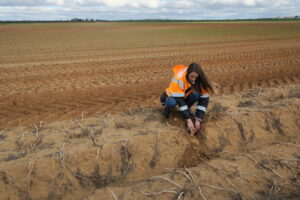 amily owned business, Pick a Local, Pick SA! met with second generation farmer Renee Pye who showcased the impressive pivots located in the rich loamy soil at Parilla in the Mallee region of South Australia. Operating as Parilla Premium Potatoes they produce more than 55,000 tonnes of fresh produce per year and have a second farm in Robe.
The main crop is potatoes, while onions and carrots are also grown to supply both fresh and processing markets in Australia and overseas.
Potatoes from this farm are packaged under a number of brand names but most notably you will find them in your local fruit and veg store under names including Spud Lite (a potatoe with 25% less carbs) and Daisy Chippers (a variety that provides you with the perfect chip baked or fried).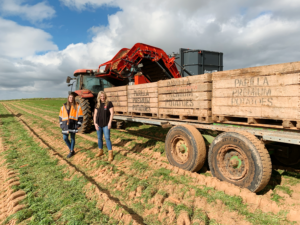 Renee shared with us the secret to their quality produce being the special blend of "Grandma's Compost" which has increased yield by a staggering 12%. The family recipe is a mixture of locally sourced organic materials that is placed on the soil to help every seed thrive into beautiful tasty potatoes.
Another fun fact we learned from our visit is that potatoes actually have to die before they are harvested.  A slightly morbid fact to unearth – but a fun fact to learn nonetheless!
However it was not all about the humble spud for our farm visit, while at Parilla we also witnessed a very hungry carrot harvester that manages to collect a staggering one-tonne per minute of carrots from the ground! The farm at Parilla supplies 34% of South Australia's retail carrots and this fancy piece of farm machinery is certainly kept busy.
Head over to our You Tube channel to see the harvester in action.
A successful South Australian family business we look forward to seeing the continued growth of the Pye Family Group and the innovations the second generation will bring to the South Australian horticultural industry.