Recipe Alert: Tomato and shaved zucchini salad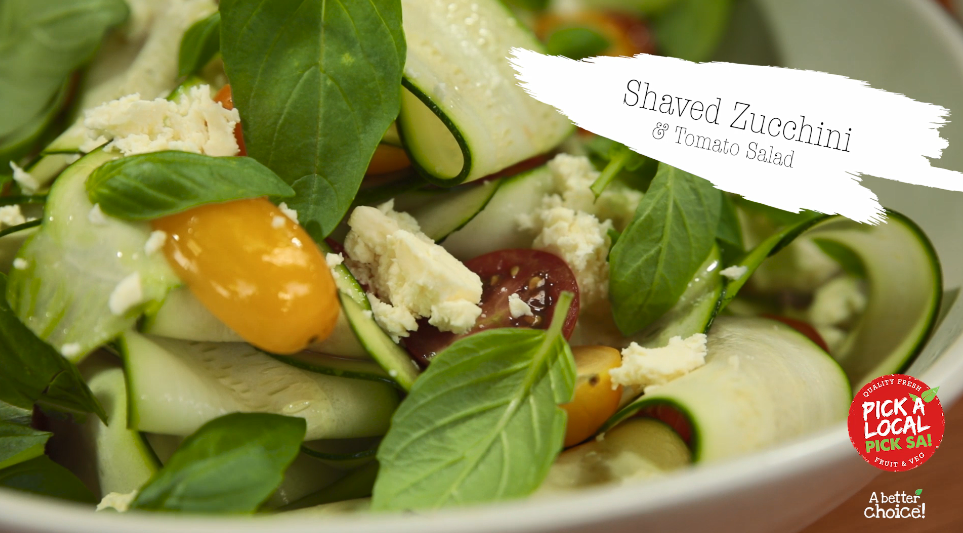 Ingredients:
500g Heirloom tomatoes, cut into various shapes and sizes
1 Zucchini, shaved into ribbons using a vegetable peeler
1 Bunch basil, leaves picked
100g Feta, crumbled
1 Tablespoon olive oil
2 Tablespoons red wine vinegar
Method:
Combine tomatoes, zucchini, basil and feta in a large bowl.
Stir together olive and red wine vinegar in a small bowl until emulsified. Pour over salad and toss to coat just prior to serving.