SA Mushrooms – Largest Privately Owned Mushroom Farm in SA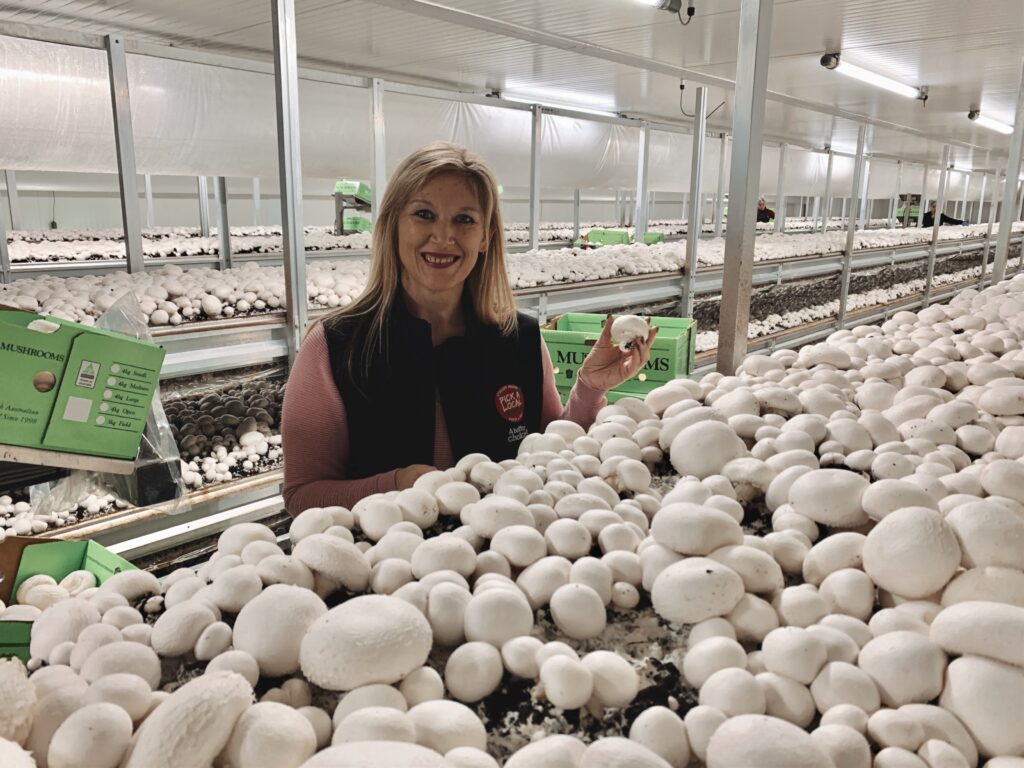 From small beginnings as a family-run farm located in the Northern Adelaide Plains, SA, the completion of $17 Million capital upgrades including expanded growing rooms and a built for purpose compost site completed in 2020 have more than doubled capacity and made SA Mushrooms the largest privately owned mushroom farm in SA.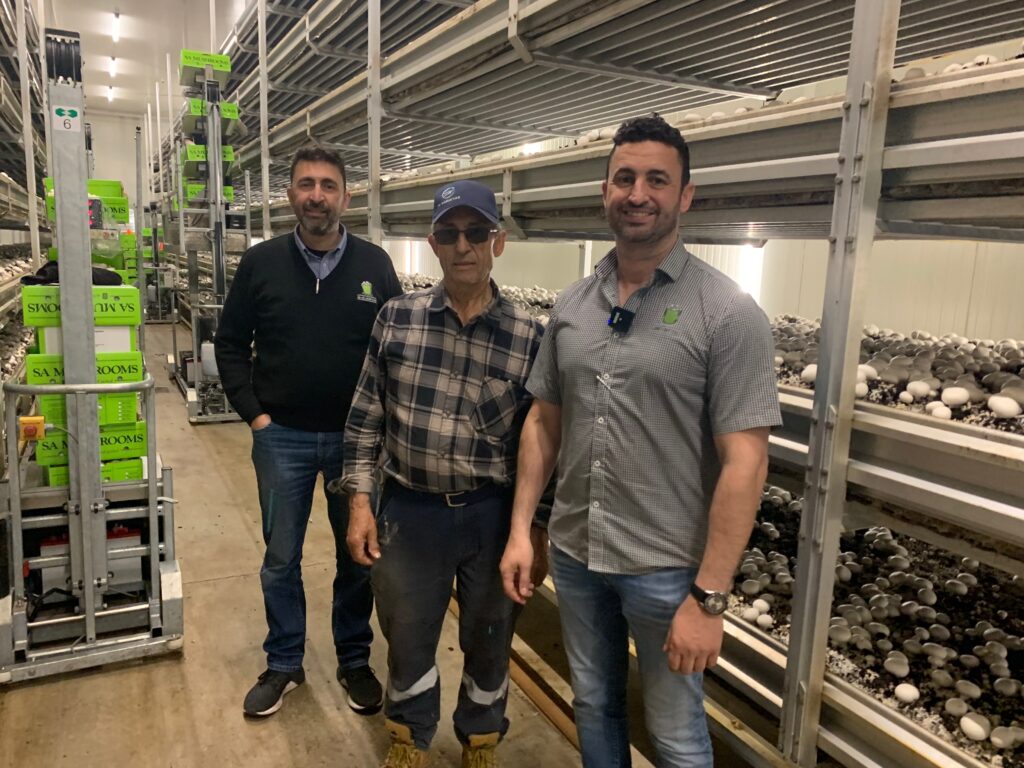 Pick a Local, Pick SA! visited the farm in Waterloo Corner where we were hosted by the Femia family, Father Sam and sons Nat and Nick who have been growing mushrooms in SA since 1998.
In 22 years, the farm has expanded from six to 50 growing rooms and growing production increased from 2.5 to 55 tonnes per week!  That is a whole lot of mushrooms being hand picked every day!
The recent upgrades position the fully-integrated business who employ more than 100 staff each week as a primary grower and supplier of mushrooms to major supermarkets, independent greengrocers and produce markets in South Australia, and nation wide.
Placing a strong emphasis on the delicately hand-picked & packing process, SA Mushrooms deliver mushrooms just hours after being picked.
Initially purchasing compost from interstate, SA Mushrooms invested some $8million into their own mushroom compost making facility located at Lower Light. In doing so, SA Mushrooms has fully integrated and localised its entire growing and selling process.
SA Mushrooms is a great example of the hard-working family businesses supplying fresh produce in South Australia.
NATIONAL MUSHROOM DAY ACTIVITY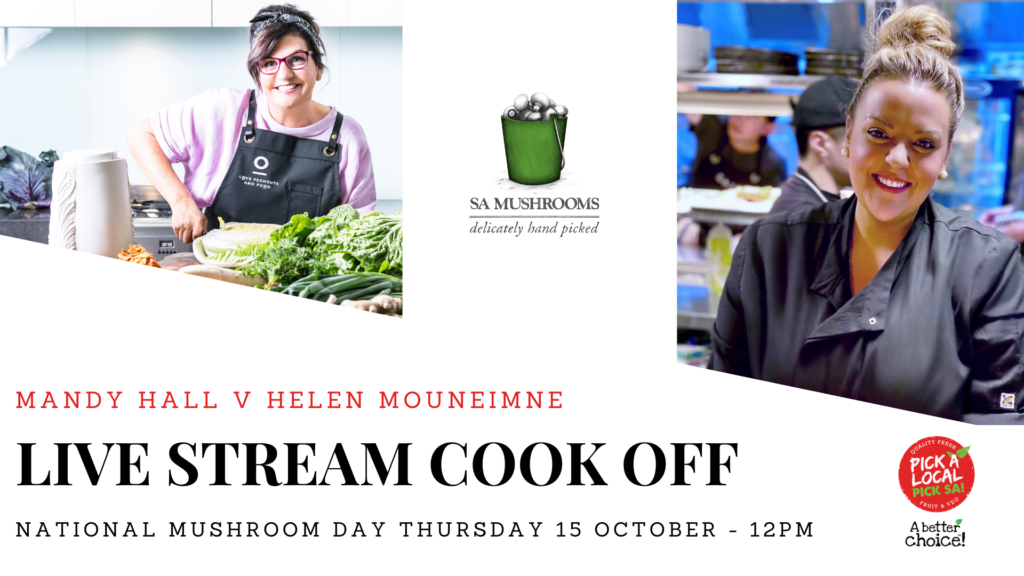 Thursday October 15 is National Mushroom Day and to celebrate Pick a Local, Pick SA! is hosting a Mushroom Cook Off between two former Master Chef contestants Mandy Hall and Helen "the Greek Vegetarian" Mouneimne will be broadcast as a live facebook event direct from the growers shed on the farm.
The two chefs will have 45 minutes to create a dish that heroes mushrooms picked directly from the farm. Viewers can tune in live during their lunch break for some dinner inspiration, to ask questions directly to the chefs and be in the running to win a box of fresh SA Mushrooms.
Details of the event can be found here https://fb.me/e/1yFSGHGFp