Strawbs galore.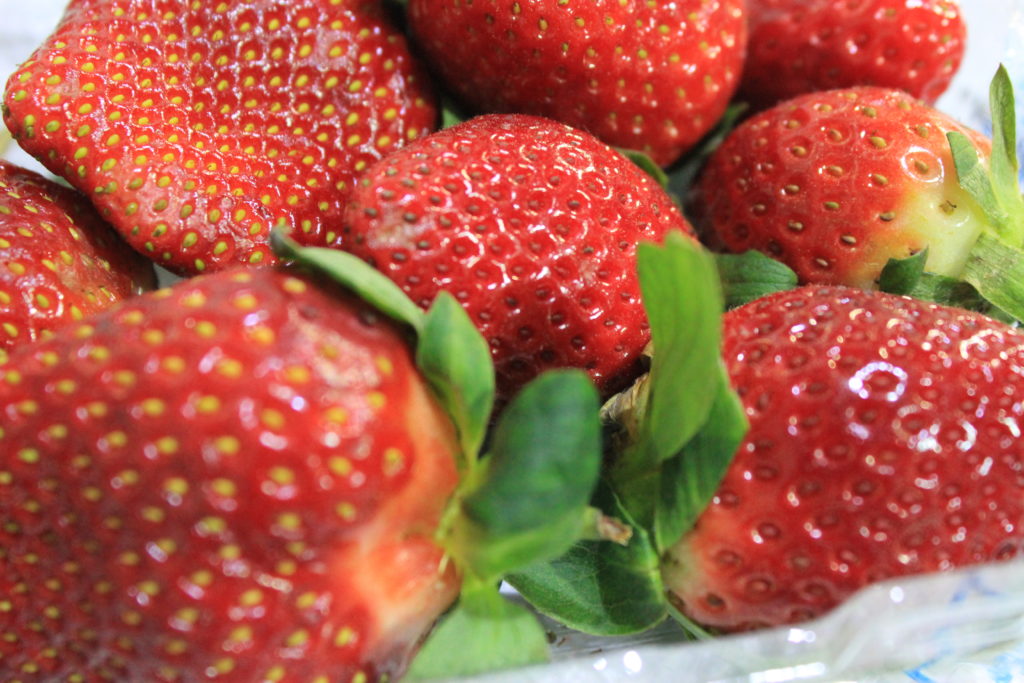 As the weather grows warmer, take a drive through the Adelaide Hills and it's hard not to see the countless rows of strawberries growing red and plump.
It's well worth having some quick and delicious strawberry recipes in your repertoire, as they are well-priced and readily available at your local greengrocer for longer than other members of the berry family.
Interestingly, strawberries are the only fruit where the seeds grow on the outside.
Big strawberries don't necessarily mean big flavor; I prefer to grab small-to-medium sized punnets for easy snacking size, juiciness and taste.
Berries are delicate and don't like being stacked on top of each other, so either store them in the punnet your purchased the in or in a single layer on a piece of paper towel in your fridge.
Here's some of my favourite uses for strawberries:
• Toss quartered strawberries in honey and shredded basil leaves, and serve on top of panna cotta, pavlova or cakes.
• Enjoy a big scoop of vanilla bean ice cream, sliced strawberries and sticky balsamic vinegar.
• Puree strawberries with a little icing sugar, lemon zest and juice until very smooth. Carefully spoon into champagne flutes and top with Prosecco for a delicious summery cocktail.
• If you have a glut of strawberries or have some that are getting soft, it's the perfect time to make jam to enjoy in the colder months! Try pimping your jam with interesting flavours such as black pepper, sumac or star anise.
Happy cooking!
Callum