Callum's favourite uses for carrots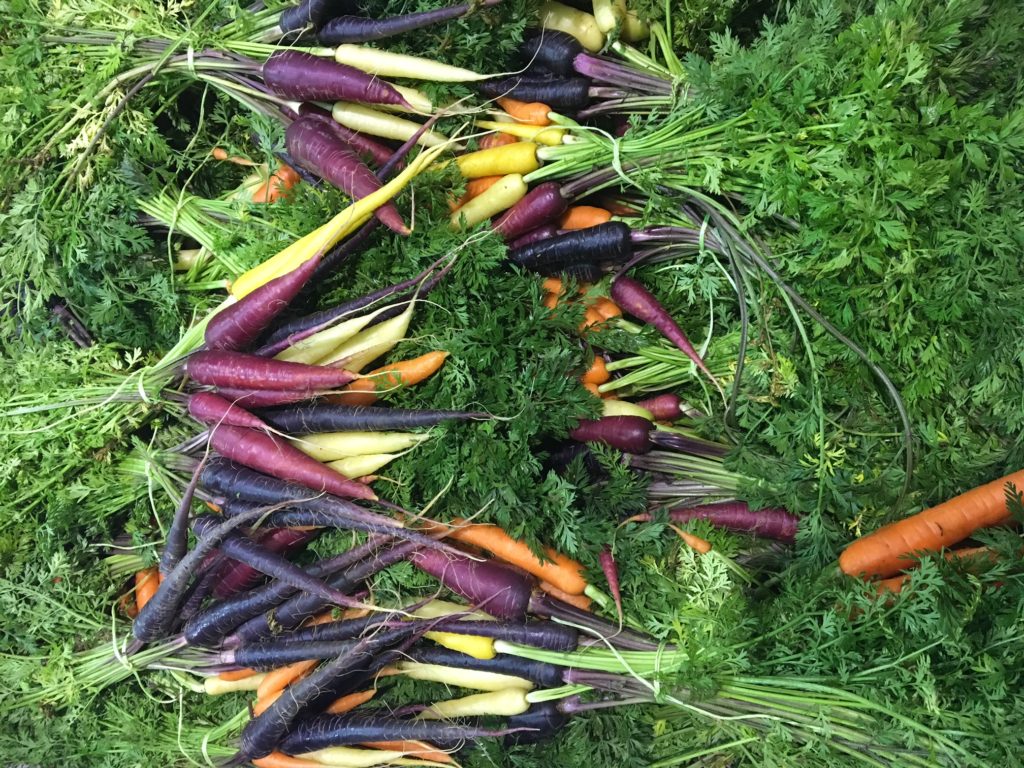 Pick A Local Pick SA brand ambassador – Callum Hann's Favourite uses of carrots

One of the most frequently eaten vegetables in the world, carrots were originally purple before Dutch growers managed to cultivate the orange variety we know today.
You'll also occasionally see white and yellow carrots, as well as baby carrots in your local grocer.
The humble carrot is not only one of the more versatile ingredients in your fridge, it's actual very good for you.
Rich in Beta-carotene, vitamin A and fibre, they make the perfect, satisfying snack as well as using them in your kitchen.
Here's some of my favourite uses for carrots:
Use a vegetable peeler or mandolin, peeling in the same direction continuously, to make wide strips of carrot shavings. Toss these with lemon juice, olive oil, toasted walnuts and chopped parsley and serve on tahini yoghurt as a delicious salad.
Toss baby carrots with whole cumin and coriander seeds, olive oil and a pinch of salt for 25 minutes at 190C or until golden brown and just tender as an easy side dish.
Grate carrots with apple and purple cabbage. Whisk together two parts lime juice, one part brown sugar and one part fish or soy sauce. Pour over the slaw and serve with fish, chicken or pork.
Chop a carrot and onion finely, fry in a large pan with a diced chorizo and a splash of olive oil for 5-10 minutes or until softened. Add a jar of tomato passata, simmer for 10 minutes before stirring through a can of cannellini beans. Delicious served with a poached egg for brekkie, or with pasta or polenta for dinner.
Happy cooking!
Callum