Adelaide Hills Berry Farm Visit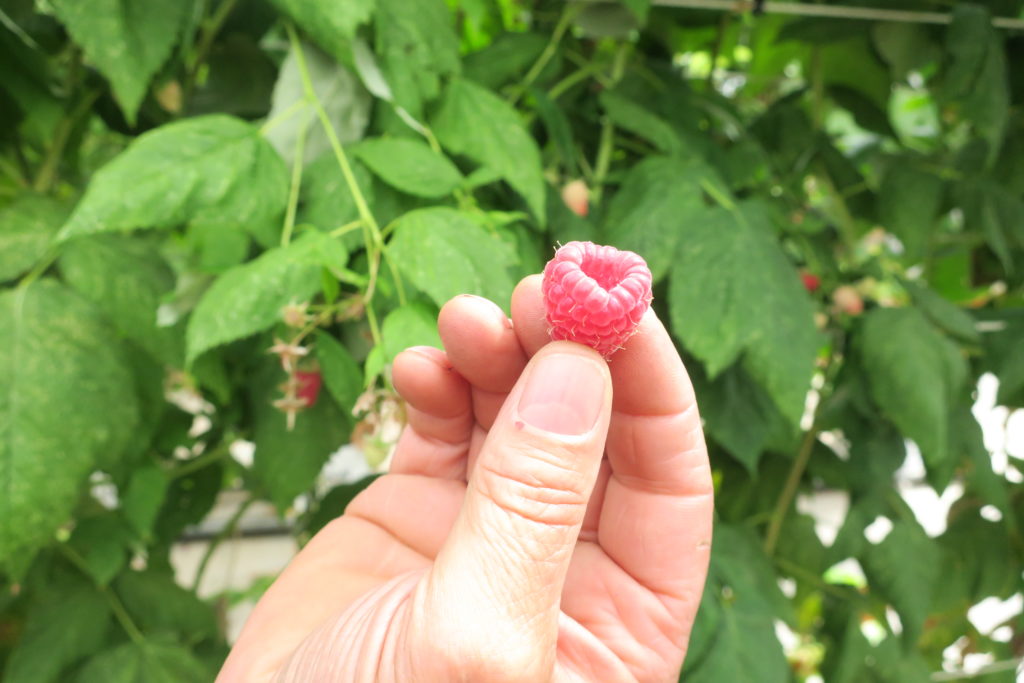 The Adelaide Hills Berry Farm, traditionally a flourishing strawberry farm, has branched out in the last two years with the planting of 2.5 hectares of raspberries and we can confirm they are absolutely delicious!
A family owned business, Ross Virgara and his brothers, Sam and Dominic, recruited experienced Farm Manager Rhys Muller to care for the crops of "Rachele's Raspberries" which are now sold across South Australia exclusively with Independent Retailers.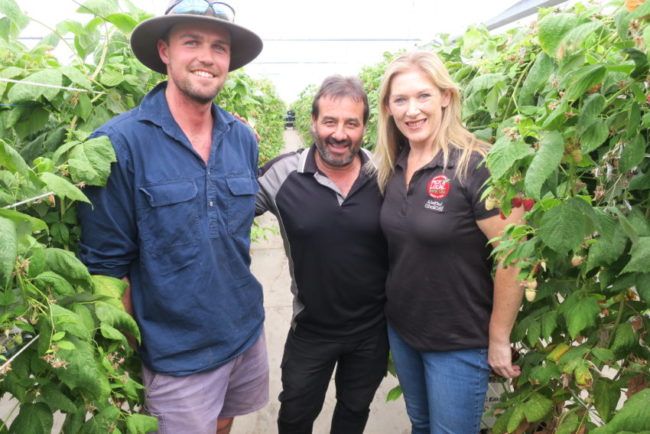 The Uraidla grown raspberries are incredibly rich in flavour and burst in your mouth. Ross credits their taste to the sweet variety they selected when constructing the farm. He believes they taste like authentic raspberries as opposed to their mass produced cousins grown in other states.
Ross and Rhys have been working hard to ensure that the raspberries receive all they need to reach optimum flavour. A secret to their sweet taste is the mineral rich spring water they are watered with. Ross explained "Sweet water equals sweet berries!".
An irrigation system of drippers deliver water and fertiliser to the seedling with special attention paid to the levels to ensure a correct mix is delivered on a daily basis.
As these raspberries are grown in ecomix bags they become root bound and therefore only have a lifespan of between three and four years before they need to be replaced. Therefore it's crucial that the farm maximise their growth as soon as possible.
Although young, Adelaide Hills Berry Farm will produce more than 50 tonnes of delicious local raspberries this season! Make sure you pick up Rachele's Premium Raspberries next time you are in your local fruit and vegetable store!
You can follow Adelaide Hills Berry Farm on Facebook to keep up with their events and specials!
To listen to Ross tell you more about the farm himself, watch our video interview here!