Costa Farms – Mushroom Visit, Monarto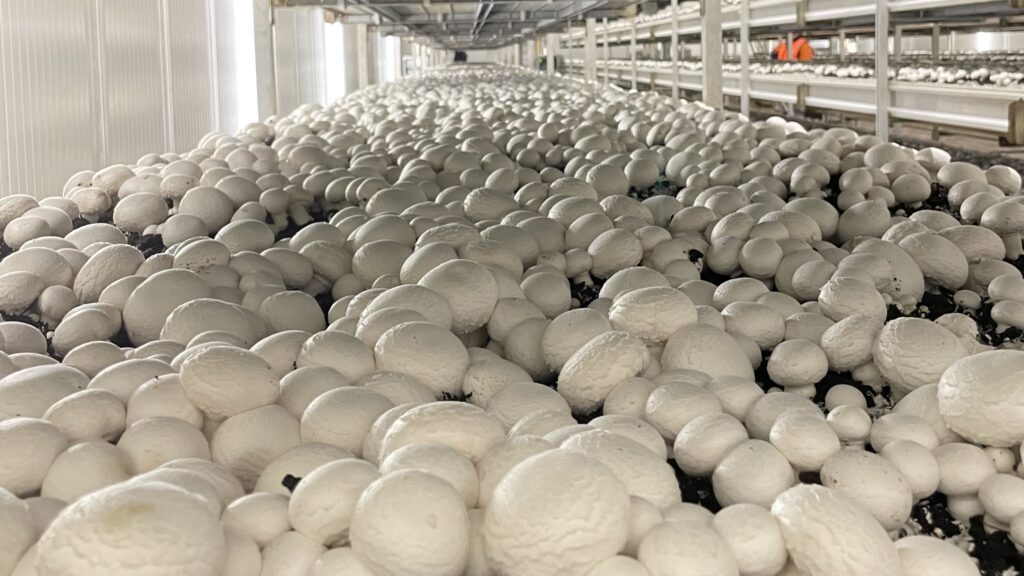 The Costa Group are the biggest mushroom producer and wholesaler in South Australia growing more than 240 tonnes of brown and white mushrooms per week.  We visited the Monarto based facility where we discovered the rigorous and strict quality checking that takes place to ensure only the best mushrooms of the crop reach the plates of customers.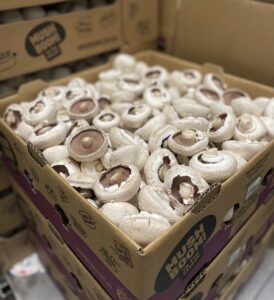 The humble mushroom is quite understated – our visit to Costa revealed the time consuming and scientific processes that go into growing the perfect mushroom. It takes roughly three months to complete the full mushroom growing cycle. From creating the best compost for promoting mushroom growth, to fully grown produce ready to pick there are many stages to a mushroom's lifecycle that must be completed before it can be picked and eaten.
Brian, the facility manager, explained the importance of ensuring the highest hygiene controls and protocols are in place to deliver superior quality produce.  To ensure this level of quality every single box of mushrooms is checked by an employee before leaving the facility.
Generally, the most popular size of mushroom is a 45-50 milometer cup. Although Costa grow and provide a range of sizes and varieties to suit all customer needs. Their current ranges are extremely successful, producing 100 tonnes of prepacked mushrooms every week.
Costa are conscious of the environmental footprint they leave and make their processes eco friendly. Currently Costa only requires 12kg of water per kilogram of mushrooms grown. The Monarto facility operates six days a week and is home to five 'bunkers' each producing 600 tonnes of mushrooms.
If you would like to support Costa, make sure you head down to your local fruit and veg retailer and look out for their purple 'MushBoom' boxes. That way you'll know you're purchasing locally grown, high quality mushrooms that are packed full of flavour.
You can learn more about the Costa Group here and find your nearest local produce retailer here.
If you missed it, click to watch our Costa Mushrooms video!
Be sure to keep up with all our farm visits by following us on Facebook, Instagram & YouTube!