Filsell's Apples Orchard Visit – Adelaide Hills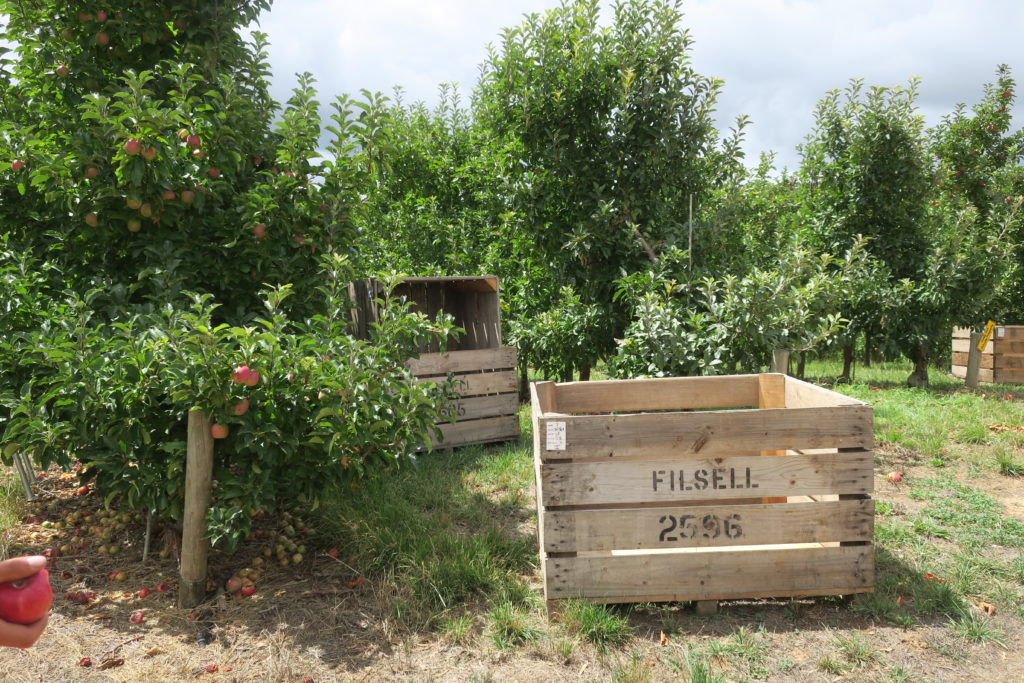 Filsell's Orchards is located in Forrest Range within the Adelaide Hills and grows a variety of apples and pears.
The 164 acre property is nestled between valleys with deep landscapes which naturally deter birds and other pests. This means the fruit ripens to its full potential without the need for pesticides giving them a delicious taste!
The Filsell family have been growing produce in this local oasis since they bought it in 1903 for only £500!
When the four Filsell brothers – Allan, Clark, Norm and Gus began growing the orchard they only had only minimal funds between them.
As no hydraulics or chainsaws were in existence, they were also limited with machinery so planting the apple trees was no easy task! However in May 1909 they succeeded with their first saleable crop and their original ledger is still standing at the Filsell property!
Nineteen years after they began, the Filsell brothers were able to retire their horse and dray from the market run and purchase their first truck, a Ruggles with solid rear wheels. The rest is history!
These days, with more than 75 acres of crop, Filsell's Orchards provide 1,500 tonnes of produce per year!
We picked the apples straight from the tree and tried them ourselves, they were incredibly fresh and crunchy… but maybe its all in the picking technique.
James Filsell showed us the correct way of picking a Rockit Apple which we soon realised was all in the wrist. This variety is his personal favourite due to its easy, snackable size which he says is 'great for the lunchbox'.
The trees themselves are taller and more narrow than other varieties so Filsells orchards are able to pack their land full of these fruit bearing trees.
James can tell you more himself if you watch his video interview here!
Another much loved variety is Golden Delicious. This apple also happens to be the oldest growing on the orchard and are sold exclusively to independent retailers.
You can spot these easily by their colouring. They're lighter in colour than a granny smith and even sweeter tasting. Try one next time you're at your local Fruit and Veg shop!
As Filsell's Orchard continues to expand, the technology will soon advance but at present, produce is hand picked by a team of 30 local pickers who select the fruit individually.
On-site storage facilities keep the apples fresh and put them 'to sleep' by using specialist temperature techniques. Chep crates contain many of the sleeping apples and help transport them throughout the state.
With more than eight varieties of apples on their property, Filsell's will be busy picking their produce all season.
Keep your eyes peeled for their branding in your local Fruit and Veg retailer, grab a bag and lets #BuyThemOut!
You can stay up-to-date with Filsell's Orchards by following their Instagram page where they regularly post behind the scenes peaks of their produce!