Lowana Fruits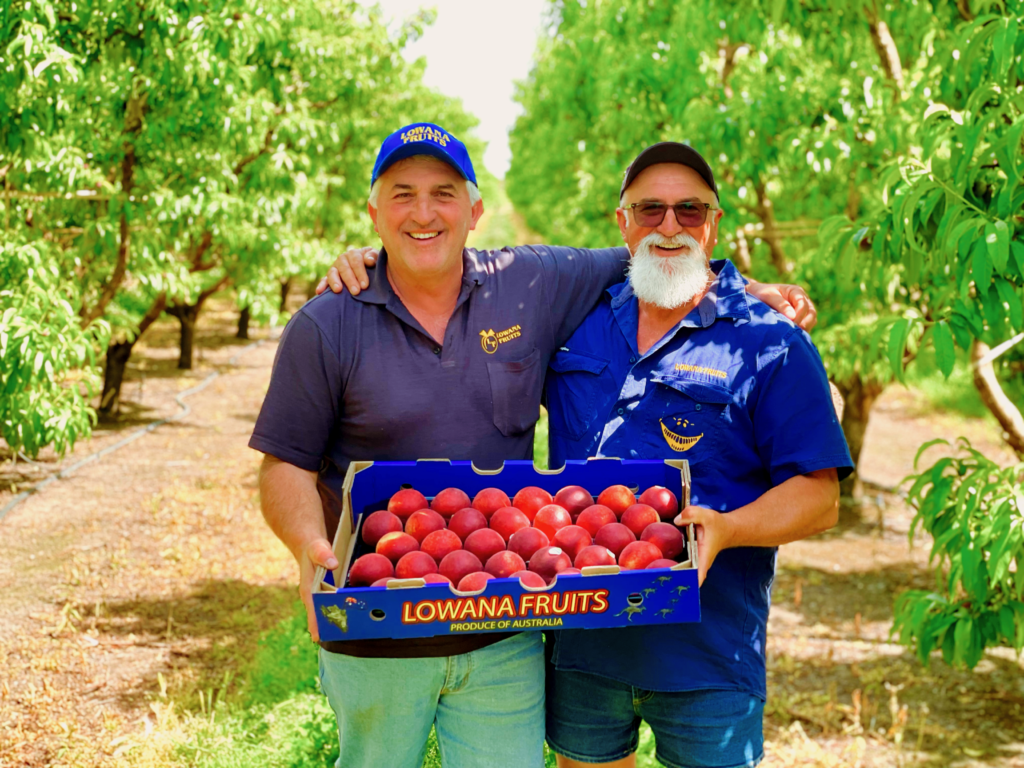 Located in the stunning SA Riverland region lives family owned and operated business, Lowana Fruits. Together brothers Dino and Mark Ceracchi have been running their Remark facility for over 30 years and are the secret to its success. Lowana Fruits specialises in white and yellow varieties of peaches and nectarines & employs between 50 – 60 people during the picking season.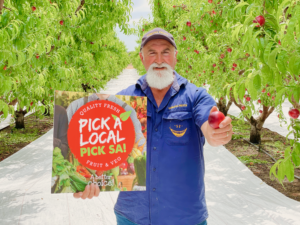 As second-generation stone fruit growers, Dino and Mark have grown up tasting the exceptional local produce and have a thorough understanding of the regions climate. This rich family history has passed on valuable knowledge to the brothers and has allowed them to continue improving the quality of their produce. It is likely why they are so renowned for their exception produce, nation-wide. However, it isn't without the help of their wonderful wives, Frances and Nicole who are just as committed to the business.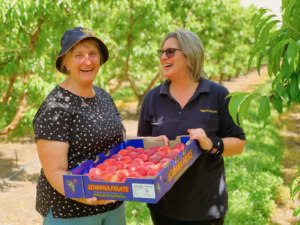 The real sense of family and community at Lowana Fruits was immediately obvious when we visited them during October. As we witnessed the beginnings of the stone fruit season, we gained first-hand insight into the rigorous quality testing and procedures that Dino and Mark put in place, which ensures the best possible crops.
The brothers were very vocal on their commitment to ensuring South Australians receive only the best stone-fruits the Riverland have to offer, and they're proud to say a large portion of it comes from them. Lowana Fruits is spread across 50 acres of stunning Renmark soil and produces roughly 1500 tonnes of quality stone fruit annually.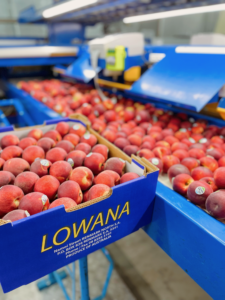 Next time you're visiting your local fruit and veg store look out for the Lowana sticker placed on their nectarines and peaches. Be sure to look out for them soon, stone fruit season is upon us and you don't want to miss out! The exceptional taste and quality of Lowana produce will certainly have you coming back for more.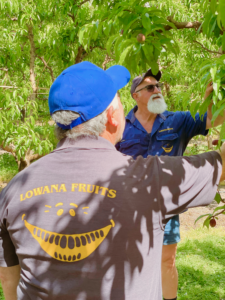 If you missed it, watch our Lowana Fruits video here!
Additionally, you can find your local 'Pick A Local, Pick SA!' fruit and veg retailer here. You'll be sure to find some delicious Lowana stone-fruits inside.