Thorndon Park Produce – Introducing 'Sweet Broc'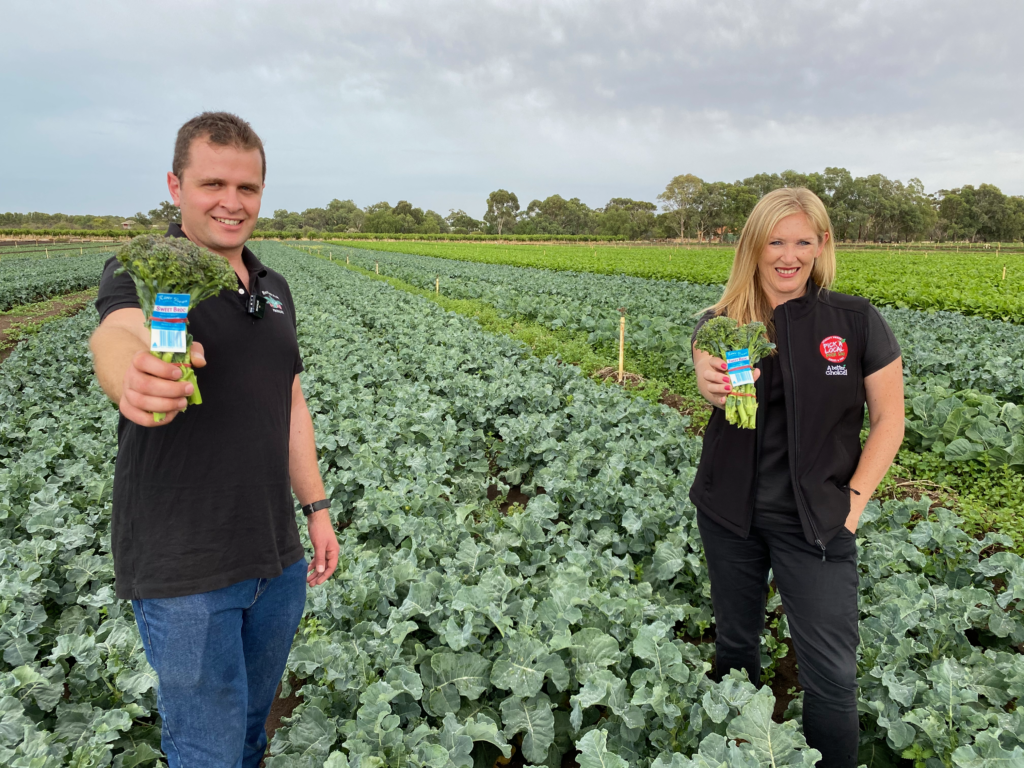 Located in the Northern Adelaide Plains, just some 30 minutes on the northern expressway from Adelaide's CBD,  Anthony De Ieso is the manager and bunch line vegetable grower at 'Thorndon Park Produce'.
Since 1945, when the business was started by Luigi De Ieso, this family-owned business has been lovingly growing bunch line produce and is now run by 2021 AUSVEG SA Young Grower of the Year Award winner, Anthony De Ieso, alongside his father Danny and brother Chris.
In March 2021, Anthony introduced a brand new variety to the soils of South Australia – a hybrid variety of Broccoli and Broccolini – Sweet Broc. Sweet Broc is typically sweeter than Broccoli and has long stems which make it stand out.
Anthony's favourite way to cook Sweet Broc is on the Barbeque with a dash of olive oil and a sprinkling of salt, Anthony hosted the Pick a Local, Pick SA! in the field to show us just how it is done! You can check out the video below to see Anthony whip up his favourite quick & easy recipe.
Additionally, Sweet Broc is great for steaming, adding to your roast and bulking up any good pasta or risotto dish. This versatile vegetable can be used in its entirety, which means it is a waste-free addition to your fridge.
Thorndon Park Produce also grow a wide range of vegetables including: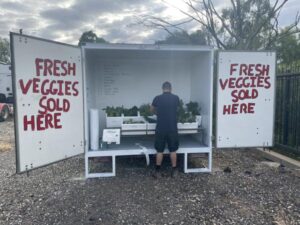 Spring onions
Radishes
Parsley
Spinach
Silver beet
Beetroot
Kale
All of which are supplied to the South Australian Produce Markets and sold onto a range of great local retailers.
If you're after the truly authentic experience, you can also visit the 'Thorndon Park Produce' roadside stall. It's located at the gates of the farm where you can hand pick some of the freshest veggies in SA. The idea behind this stall is to allow the public to try new, experimental lines that the business produces.
Congratulations to Anthony and Thorndon Park Produce for bringing this new and innovative broccoli variety to SA soil. Make sure you look out for it the next time you're at your local fruit and veg store and if they don't yet stock it – be sure to ask for it!